Specialist in Acupuncture and Chinese Herbal Medicines
Catherine Ying Huang
MBAcC., MRCHM.,MATCM., LicOHM., MScCHM.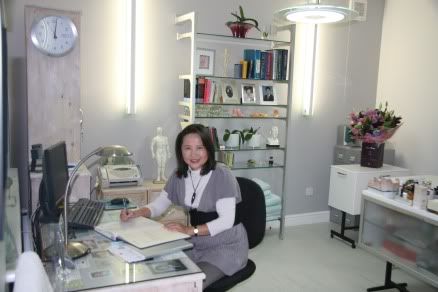 6 Lampern Mews
Billericay
Essex CM12 0FG
Telephone: 01277 650971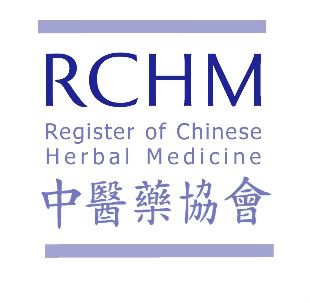 I am an experienced and established Acupuncturist in Essex having practiced Acupuncture in the UK for over 27 years. The aim of my Acupuncture Clinic is to provide highly professional, friendly and personal services to clients in order to improve their health, well-being and quality of life.
I was born and grew up in China and came to England in 1979 after my education. I trained and qualified in Acupuncture and Chinese Herbal Medicine (CHM) both in China and in the UK. I was a Registered General Nurse (qualified in 1988). I have completed a Master's degree course in Chinese Herbal Medicine at the University of Westminster in 2007.
Many clients have come to my Clinic through word of mouth and GP recommendations, as the Clinic provides exceptionally high quality care and treatment experience for clients in a tranquil and relaxing environment. Consistent and impressive results have been achieved, particularly in the areas of Stop Smoking, Back Pain, Overweight, Infertility, Depression and Stress related illness, Body & Joint pains and aches, Alcohol or Drug addictions etc… A list of common problems that can be treated by Acupuncture and Chinese herbal remedies can be found on a separate page.
Professional Memberships:
I am a member of the British Acupuncture Council; member of the Register of Chinese Herbal Medicine; member of The Association of Traditional Chinese Medicine UK. All treatments in my Clinic are fully insured.
My acupuncture practice is based in Billericay, Essex, which is within easy reach from Brentwood, Chelmsford, Basildon and Romford.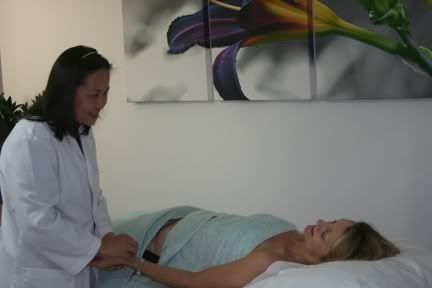 TESTIMONIALS (23 in total)
Testimonial (1) Successful fertility treatment of a challenging case:
"After one year of trying for a baby we were devastated when we discovered that not only my husband had very low sperm motility and exremely low morphology, but also I had very high FSH, 27. Consequently we visited three fertility clinics and did many tests only to be told that even if we went for IVF our chances of having our own child would be of 5% and they recommended us to go via the egg donation route. After doing some research, acupuncture seemed like the most viable way to lower my FSH, which I needed if we were to have free IVF on the NHS. We both started having weekly sessions and herbal medicines at Catherine's clinic. By November my husband's sperm count, morphology and motility had all improved significantly and my FSH had come down to 15. Just when we least expected we were far more pleasantly surprised to find out that I had conceived naturally by the end of January, two to three months after seeing Catherine; she also helped me through my pregnancy especially in correcting the baby's position from breech to cephalic presentation. We are just days away from our first son's birth and we know that this would have never been possible without the guidance, care and professionalism of Catherine to whom we are immensely grateful."
Mrs E. Chelmsford, September 2010Testimonial (2) Successfully conceived with the help acupuncture :
"Following a diagnosis that I suffered from polycystic ovaries, I decided to combine acupuncture whilst taking the drug clomid to help me conceive. I was very fortunate to fall pregnant two months later after acupuncture treatments given by Catherine, and was glad that I had given everything my best shot. I had read so much about acupuncture helping with fertility problems and conception. Catherine was a great help as I was very upset following my diagnosis and she was very understanding and always had time to listen... I felt I needed to do all I could to enhance my chances of conceiving. Thankfully for me, I didn't need to have too many sessions and I am glad to this day that I gave it my best shot at achieving my dream of having a second child.
Anon,BillericayTestimonial (3) Quit smoking after a course of 5-Day session acupuncture treatment:
"I first went to Catherine a few years ago as I was suffering chronic pain in my shoulder; it was at this time that I discovered Catherine had a treatment to give up smoking. To be honest it wasn't something I ever gave much thought to as I enjoyed a cigarette and I had no plans on quitting. However, once the Smoking Ban was announced I thought that maybe I ought to try, so I plucked up the courage and booked the treatment that started on the 14th January 2007. I can remember the day clearly; I smoked as normal, no more and no less and had my last cigarette outside Catherine's house! The treatment was simple enough although the needles do cause a slight discomfort but Catherine is very good at putting you at ease, so you soon relax. I didn't know what to expect or more importantly whether or not it was going to work, so I decided not to think about it and just to 'wait and see'. The next morning when I woke up I found myself without the normal urge to have a cigarette with my coffee, a major achievement as far as I was concerned and it was the same throughout that day and then onwards, it just got easier. I didn't suffer with any cravings and if anything I found the smell of smoke really nauseating, which is something I hadn't experienced before so there was no way I wanted a cigarette.
I can truthfully say that I still cannot believe that the acupuncture worked, it really was a miracle for me and I cannot recommend it enough, if you no longer want to smoke then please book the course you won't regret it."
Joely, Horndon On The Hill Testimonial (4)Chronic asthma for 23 years:
"After experiencing increasing bouts of chest infection every winter, which being asthmatic, led to my having to use antibiotics very often and also increasing amounts of steroid- containing inhalers which worried me, I decided to try acupuncture. After speaking to several well qualified acupuncturists on the telephone, I decided that Catherine sounded the most knowledgeable and experienced.
Catherine has been extremely thorough and painstaking in her analysis and treatment using both acupuncture and herbal medicine and I have already been able to halve the amount of inhaler I use. To my delight, also, my general health has improved. She thinks that eventually I should be able to stop using inhalers altogether. Her attitude has been both professional and relaxed."
Mrs F, BillericayTestimonial (5) Meniere's disease for 9 years:
"Having been diagnosed with Meniere's disease for a number of years using conventional medicine, suffering severe bouts of depression and symptoms brought on by Meniere's, I decided to try Acupuncture.
Choosing Catherine was the best choice I could have made. From the moment I spoke to her, I found her to be informed of not only my condition, but also various other problems people have. She is patient, understanding and listens to everything that I tell her, giving advice on how best to deal with the problem.
The Acupuncture itself is a little uncomfortable but Catherine is calm and reassuring and the benefit is well worth it. The Clinic is which she works is a pleasant and welcoming environment and Catherine make me feel at ease immediately.
I would definitely recommend Acupuncture to anyone and I cannot state highly enough of Catherine's professionalism and very pleasant manner."
Mrs. Warner, Corringham, EssexTestimonial (6) Sickness during pregnancy:
"I was 12 weeks pregnant and had been suffering from severe morning sickness for 6 weeks. My GP wanted me to take medication to stop the vomiting. I wanted to avoid taking medicine and a friend suggested that I try acupuncture. After 3 treatments on consecutive days, I went from being sick anywhere from 6 to 10 times a day down to 2 to 3 times. I continued having treatment twice a week for about a month until the sickness stopped.
When I became pregnant with my second child, the sickness started at 4 weeks, and rapidly increased in frequency. Within 4 days I was vomiting in excess of 10 times a day. I immediately contacted Catherine, and after 2 sessions in 2 days the vomiting had been reduced to 2 to 3 times a day. As a result of the acupuncture, on both occasions, I was able to avoid taking medication.
On returning to see Catherine for my second pregnancy, it felt like going back to see an old friend. Her calm manner, experience and qualifications made me feel secure in her ability to treat me."
Mrs. B, BillericayTestimonial (7):
Free after of 18 months of Migraine:
"I first visited Catherine after suffering for 18months with migraine. I had tried conventional medicine and visited a neurologist my daughter was concerned as I was also becoming depressed due to the constant pain she researched and found Catherine on the Internet and unbeknown to me booked my first appointment. My first appointment was in Sept Catherine asked a lot of questions and looked at my tongue and hands. At this time she said I would probably suffer with endometriosis and Raynaud's disease. I do suffer with Raynaud's but seeing as I had a hysterectomy 16 years ago I did not pay any attention to the endometriosis. Catherine assured me she could help my migraine and said it would take between 5/8 sessions. I had immediate relief that lasted approx. 5 days I was ready to go back after a week and again felt immediate relief .Catherine explained that the pain could move about until she could completely get rid of the pain and I fact this was the case . It moved from my face to back of head to top of head so it was like chase but at each appointment Catherine would check on my progress and adjust the position of the needles accordingly. It took 6 appointments to completely clear my head with no return.
I intended to return to Catherine in the New Year but became poorly with abdominal pain which turned out my endometriosis had returned I had to have further surgery (Catherine had diagnosed this 4 months earlier)!!
I cannot recommend Catherine enough to any one suffering with migraine. I will not hesitate to see her again."
Lisa, Basildon, Esssex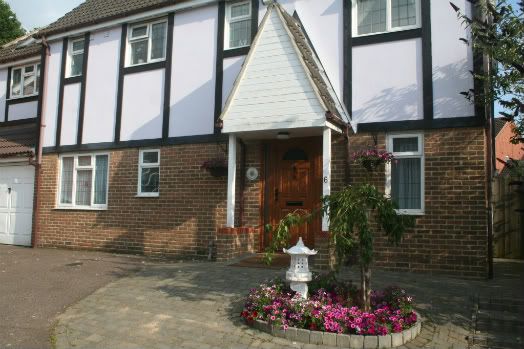 Testimonial (8) Meniere's Disease:
"Early in 2006 I began suffering from meniere's-like symptoms which were very unpleasant and debilitating. I became almost house-bound and very depressed. Conventional medical treatment was ineffective and it seemed there was no hope to an end to the problem. I decided to try acupuncture and was fortunate to find Catherine.
The treatment took many months. Initially two or three times a week, then reducing to every two weeks , then to once a month as my condition improved.
I have no symptoms now. Catherine gave me my life back.
I found Catherine a most sympathetic and understanding person, who treated me gently in clean and comfortable surroundings. She always made me feel at ease and was confident that my condition would improve, which it did, of course.
Catherine is a lovely lady, whom I now regard as a friend."
Judith Clarke, Hullbridge.Testimonial (9) Shin Splints:
"I had a major problem with shin splints earlier this year and visited Catherine on the recommendation of a friend. Catherine's manner is delightful, reassuring and very helpful. After six sessions the soreness in my shins was gone and I was able to resume my running and all round fitness training. I would recommend Catherine to anyone who is considering acupuncture."
Martin Warner, Billericay.Testimonial (10) Stop Smoking:
"I have been seeing Catherine Huang since late June and although I am being treated for another condition, Catherine advised me that my smoking habits were adversely affecting that very condition.
She said that she would cure me of my compulsion to smoke and I reluctantly agreed as I have always loved smoking and have indeed smoked for the last 38 years. To cut a long story short, I found after a couple of treatments that I no longer had the urge to smoke (especially during stressful times) and after only about a month of treatment, I found that the very thought of smoking repugnant beyond belief.
I have even got to the state now that I can barely stand to see other people smoke!
Anyway, I am incredibly pleased because giving up smoking has definitely helped to improve the condition for which Catherine is so ably treating me. My wife is also over the moon that she no longer has to put up with the smell of tobacco on me and my clothes!" Kevin Howlett, Benfleet.
Testimonial (11) Meniere's Disease:
"Further to my earlier testimony several months ago I would like to put on record that after numerous Meniere's attacks earlier this year and up to the month of May, Catherine has closely monitored my symptoms and has changed the herbal formula that I take regularly and following acupuncture weekly my health is better than it has been for 18 months.
The tinnitus I suffer from has decreased to a bearable level, the dizziness (which was several times a day) every day and the Attacks which left me in bed all day and feeling very ill and depressed, have greatly improved.
I cannot begin to express my gratitude and thanks to Catherine over the past 18 months. She has been supportive, patient and very conscientious on each visit. She has never given up hope with my condition and her aim was to reduce the symptoms and attacks to a lesser degree and I can state she has definitely achieved that.
My overall feeling each day is just being able to get out of bed and feel more normal.I would highly recommend Catherine's techniques and if anyone feels there is no hope of improving their health, whatever their problems may be, look no further than Catherine.
She is highly professional and a more caring person you would find hard to meet."
Mrs. E. Warner, Corringham.
Testimonial (12) Embarrassing Bowel problem:
"I started to suffer from severe bowel leakage in 2000 and as you can imagine, I was devastated. I approached my GP who recommended Anusol (which was worse than useless) and as the months went on, my situation became more and more desperate. Within months, I was having to change my underpants sometimes ten or twelve times a day and the strain and humiliation was unbearable. What made it worse was that I never knew when it would happen. Some days were fine and other days were horrendous. I saw over the years several doctors and consultants and was tested for everything, and I MEAN EVERYTHING. I had tubes pushed where tubes shouldn't go and in the end they all admitted defeat and said that they didn't know what was wrong with me. To make matters worse, I was told to "live with it". Finally in desperation, I sought an alternative cure. Fortunately (thank the good lord) the second person that I spoke to was Catherine Huang. She listened carefully to me during our consultation and asked me questions that I had never heard before from the so called "Experts". Well, after a few weeks, I noticed fantastic improvements and although yes, I did have the odd bad day in the early days, I am now completely free of it. A miracle you may ask yourself? Well, it is to me. Never can I thank Catherine enough for her great work and support. What of me? For the first time in eight years, I can leave home without worrying about my personal hygiene and feeling a freak. Yours gratefully."
Paul Murphy, Benfleet.Testimonial (13) Fertility issue:
"Following treatment for severe endometriosis, causing infertility, I attended weekly acupuncture sessions with Catherine in the months leading up to, during, and after my first IVF cycle. I also had acupuncture immediately before and after embryo transfer, and was lucky enough to conceive. I continued acupuncture for the first three months of my pregnancy and am now 28 weeks pregnant. During the IVF cycle I felt calm, in control and suffered no side-effects - I believe this was due to my weekly acupuncture sessions.
I would have no hesitation in recommending Catherine. She takes great pride in her work and was a wonderfully calming influence at what should have been a very stressful time for me. I can't thank her enough."
Mrs D. Rayner, Essex.Testimonial (14) Back Pain:
"After suffering back pain for 20 years, with the last year at times being unbearable, the Hospital said they were unable to find a reason or cure. The pain was far worse at night, meaning a full night's sleep never happened.
Acupuncture was suggested. After five sessions with Catherine I have now got considerable relief and a full night's sleep."
Carol Brooke, Leigh-on-Sea .Testimonial (15) Miscarriage:
"After having suffered four miscarriages over a three year period I contacted Catherine for information on how acupuncture could possibly assist in revitalising my depleted body. At our initial consultation Catherine offered comprehensive advice and assurance that acupuncture would not only help with my recovery but could also positively assist with any future pregnancies. I was sceptical about the pregnancy angle as we had already consulted various doctors, fertility clinics and had endless tests all of which found no physical explanation for why the miscarriages had occurred.
Soon after our first consultation, I had complications related to the fourth miscarriage and I was offered an operation at a local hospital. Under Catherine's supervision however I delayed the operation and she provided treatment which quickly aided my body in completing the required process thereby avoiding another operation.
After six months of treatment, using both acupuncture and herbal remedies, my health was restored and I became pregnant. Almost immediately the familiar problems, such as early bleeding, reoccurred and Catherine interpreted these symptoms and tailor-made a treatment for each of them. All of her remedies and actions throughout were carefully explained. She monitored my progress, often daily, and managed each new stage ensuring that I had all the advice and relevant herbal medicines required. After an intense first 12 weeks we were so delighted to see our baby developing as at this stage we had reached a crucial milestone.
During the reminder of the pregnancy Catherine continued to fully support both myself and the baby, her professionalism and positivity during this time were invaluable. At a 28 week check the midwife found that the baby had yet to turn and therefore wasn't lying in the correct position for birth, again Catherine successfully provided treatment ensuring that the baby turned and I'm delighted to say that on the 19th October our son was born, happy and healthy."
N Brown, Billericay.Testimonial (16) Induction of labour:
"After being diagnosed with severe endometriosis causing infertility, I decided to try a course of acupuncture. I attended weekly sessions with Catherine before, during and after my first, successful, cycle of IVF. I enjoyed a wonderful pregnancy but when my baby was more than a week overdue, I decided to have a session of acupuncture to induce labour. My acupuncture session was in the afternoon and the following morning I went into labour. My beautiful baby boy was born less than 24 hours later. Catherine has been a wonderful support to me and I would have no hesitation in recommending her."
Mrs D. Rayner, Essex.Testimonial (17) Chronic Nerve Pain:
"After being told that Chinese acupuncture is more effective than the Western method, I changed my acupuncturist and was fortunate to find Catherine. I originally went to her for a long term problem of nerve damage following a very traumatic fall which resulted in a fracture and thereafter, long term nerve damage. I have never looked back once Catherine made such great progress with my problem which no one else seemed to be able to improve. Since then, however, I have had other health problems and indeed, I know I can approach Catherine with almost anything and she will certainly be able to help me. Catherine's experienced treatment is very professional but very personal and friendly. She has a very good manner, which builds a good rapport with her clients. Oriental philosophy is something the Western world should listen very carefully to, as I believe it would be of great benefit to us all."
Lizzy, Benfleet, Essex.Testimonial (18) Insomnia:
"Having suffered from sleep problems for many years, which includes getting to sleep, night waking, cold sweats and vivid dreaming, and having tried many therapies such as hypnotherapy, cognitive behavioural techniques and reflexology, to no avail, acupuncture was my last attempt at help before grabbing the sleeping pills.
After thoroughly searching through various governing bodies I decided to visit Catherine a few months ago. On my initial visit Catherine made me feel very relaxed and assured and we went through a very detailed consultation of my medical history, sleep problems and a session of acupuncture. I have to be honest and say that the first few visits left me feeling a little unwell, but found myself sleeping a little better. Catherine explained thoroughly the reasons for this and was always at the other end of the telephone if I had any concerns. This unwell feeling soon passed and having now had a course of six treatments I am sleeping better than I have for years which I never thought I would, thanks to Catherine.
Catherine is the utmost professional, listens intently and gives you a very detailed explanation to any question you may have. I am so pleased to have met her and would recommend to anyone having sleep problems please give Catherine a visit."
Cheryl, Upminster , Essex.Testimonial (19) Lower Back Pain:
"I had suffered pain in my lower back for some years, managed with the aid of painkillers. My husband, who was successfully being treated by Catherine, booked me in for a session. I was not pleased, and most sceptical, even more so when she suggested that my "ying" was blocked!
As instructed I lay on the couch whilst Catherine skilfully inserted various needles. She then said lay peacefully and "think good thoughts". I really was very relaxed when I suddenly felt what seemed like someone scratching from the centre of my pain down to my leg. "Who did that" was my reaction, but looking around my Husband was sitting across the room reading the paper, whilst Catherine was working at her desk. I relaxed again until time to remove the needles. When I got up no pain. Since then, some 5 years ago, no pain and no painkillers.
I still do not understand things-but in my case acupuncture given by Catherine worked. November,2011"
Mrs Janet Humphrey. Nipsells Chase. Mayland, Essex.Testimonial (20) A couples' fertility plea:
"I started accupuncture as I was struggling to fall pregnant. I thought that this was due to my irregular menstrual cycle. With both accupuncture and chinese herb medicine my menstrual cycle went from being anything from 35 to 56 days to be being exactly 28 days. However, we later discovered that my husbands sperm had poor morphology and motility. Our GP told us we would struggle to conceive even with IVF and I was given an appointment with a fertility doctor for two months time. Catherine offered to help my husband and he began having accupuncture and chinese herb medicine as well, with hope that this would help enhance our chances of conceiving with fertility treatment. However, I became pregnant naturally within 6 weeks of my husband starting treatment with Catherine and didn't need to attend my fertility appointment. I continued to visit Catherine throughout my pregnancy. I suffered from bleeding at 7 weeks and she was able to stop this. Additionally, her treatment helped reduce morning sickness and other pregnancy discomforts. I recently gave birth to beautiful baby girl and my husband and I are so grateful to Catherine for all of her help."
Mrs S, September 2012, Essex.Testimonial (21) A case of Chronic Diarrhea:
"Having been to the Doctor with a pain in my stomach and been given some pills that did no good at all, I went back to the surgery and told them that the tablets had not been effective and that the pain was now constant day and night. I was sent to the hospital for tests on various machines 3 in all and each one could find nothing wrong internally and I was told there was nothing wrong with me, even though there was a pain in my bowel both night and day. After two years of this I was ready to try anything so I contacted Catherine and tried Acupuncture as a treatment, and it worked. Catherine said it would take some time but she would cure me and she did, it did take some time, but after two years of pain it was well worth it, I am now free of any pain."
Mr. E G Green,Hutton. October 2012, Essex.Testimonial (22) Cross the Channel Fertility Success:
"I suffered from 3 miscarriages. After taking all the medical exams my husband and I, the occidental medicine was not able to find the cause of my miscarriages and was therefore unable to offer me a solution to my problem. I was desperate, reaching almost 39 years old, the clock was also ticking.
I had read about acupuncture treatments and the benefits of it in the fertility field. A friend of mine gave me the contact details of Catherine. It was a hard decision to take since I live in Paris. After my last miscarriage in July 2012, I decided to take an appointment with Catherine. It was a long trip for me, but I felt that it was maybe my only chance to have one day a baby. When we first met, she really listened to me and she gave me lots of support, I was extremely affected by the last miscarriage. I decided to follow her treatment and to arrange one appointment per month. She gave me herbal treatments to help me and we met once a month for the acupuncture treatment. I travelled every month to Billericay to meet her. Catherine is extremely professional and positive. She gave me lots of hope and reassured me a lot. In March 2012 after 9 months treatment with Catherine, my husband and I went on holidays and when we came back I discovered that I was expecting a baby. I continued to follow the treatment with Catherine. I am so pleased to tell you that I am at this present time 35 weeks pregnant, the baby has already turned around, my little boy is doing very well & he is moving a lot. During the all pregnancy my scans were excellent; I had not bleeding at all, no threat of miscarriage at all. I actually felt really calm and Catherine once again gave me lots of support. My doctor was really amazed of the benefits of acupuncture. I am totally sure that Catherine really contributed to this successful pregnancy, she made it happen! My little boy would never be here without her professional help. In 5-6 weeks this little boy will be with us. When he gets bigger, I will of course travel to Billericay to introduce my little boy to Catherine!"
A Barboza, Paris. 23. Oct. 2012.
"Dear Catherine,I would like to thank you with all my heart for this amazing gift you gave me for Christmas. Our Little boy is gorgeous. This amazing present happened thanks to your support. We will come over to visit you when he is a little bigger.
Very Warm Regards. "
A,R,W. A Barboza, Paris December 2012
Testimonial (23) Success after failed IVF and ICSI for a new couple :
"My husband and I had been trying for a baby for about two years and as nothing had happened, a friend recommended that we should think about checking our fertility. The results were devastating as it showed that I had poor quality eggs and my husband had low sperm court and motility.
We tried lots of fertility improving drugs/vitamins and diets only to be left disappointed. It was then we made a decision to go down the IVF route. We had one cycle of ICSI which unfortunately wasn't successful and on our follow up appointment we were told that I would never be able to have my own children and an egg donor is recommended if we were to try the IVF route again. I was devastated, this first cycle had left me feeling very down, I had gained a stone in weight and the drugs had left me with severe acne. My confidence had sunk to rock bottom and the thought of going through that again was terrifying.
I confided to a friend who was in a similar situation and she suggested acupuncture and gave me Catherine's details. After the first appointment I felt instantly happier, Catherine filled me with confidence that she could help us and she said for us to give her three to six months with us both being treated once week, she also said she would be able to do something regarding my acne.
After two months of seeing Catherine my period was two days late which was quite unusual but I did not want to get my hopes up as it had only been eight weeks of seeing Catherine. We waited a couple more days and then decided to do a pregnancy test which to our total amazement was positive. We could not believe it and the smiles have not left our faces. I am now 20 weeks pregnant and have acne free skin and it's all thanks to Catherine.
We cannot recommend her highly enough." 15th February 2013
Mr and Mrs Taylor ,Grays,Essex